Integrated Videoconferencing with no special requirements



We offer simple WebRTC Video Conference solutions that enable business partners, consultants or customers to meet virtually in a conference or through live video/audio call from their web browser.



Via WebRTC videoconferencing, you can prepare a business meeting, conference, training or presentation in real time using TCP/IP. You can join the conference using a phone or headphones and microphone, as well as a computer.



WebRTC videoconferencing does not require any additional hardware or special software - just Internet access is enough.
Advantages of WebRTC videoconferencing include:
direct multi-point communication
multitasking communication to multiple audiences from different locations
no requirements in terms of premises and equipment
possibility to start videoconferencing with internal and external users from a browser or Wildix Vision desk phone
time saving and cost minimization
---
We offer additional equipment for large or small conference rooms.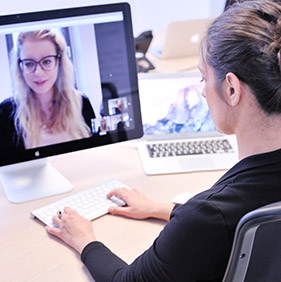 Ubiconf-Huddle - a perfect solution for Huddle Rooms.
Wildix-Huddle is equipped with a microphone, a loudspeaker and a webcam that captures the image of all participants at a 120° angle. Wildix-Huddle is a plug & play device and requires only 1 cable to be connected.
---
Features:
Full HD (1080p) webcam with 120° wide field of vision
no need for remote control, everyone will fit in the frame
360° microphone
USB cable for power supply and data transmission
portable case for easy transport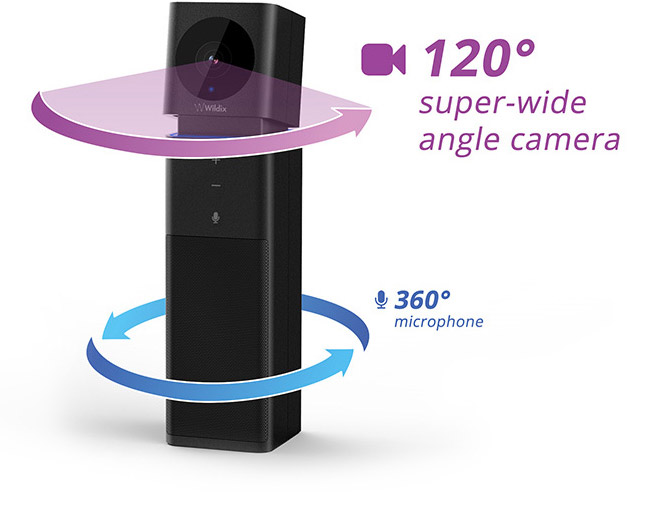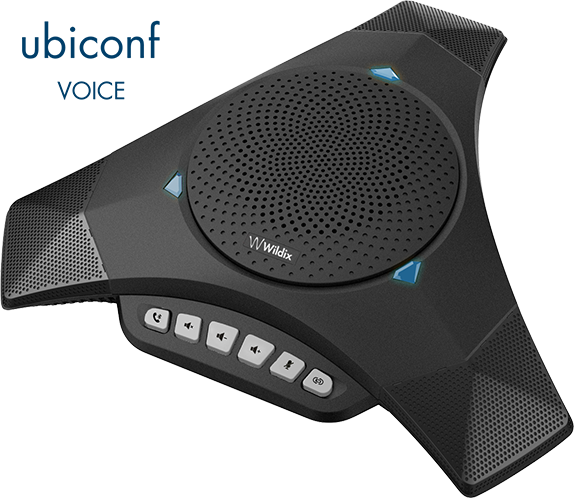 UBICONF loudspeaker - audioconferencing and videoconferencing
A dedicated speaker for WebRTC Kite videoconferencing.
---
Features:
Plug & Play
USB connectivity (Win, Mac, Linux)
Bluetooth connectivity (WP600ACG, W-AIR 150, Wildix mobile application)
call duration: 4 hours
three integrated microphones with a 360-degree range
receipt distance: up to 4 m
applications: videoconferencing in Ubiconf, applications for iOS / Android, WP600AXX, W-AIR 150
UBICONF VOICE 2EXTMIC
---
Features:
2 microphone cables
length of cable: 2 m
"Mute" button on each microphone
high quality of voice transmission
microphone stand or conference table