We offer a wide range of Wildix switches that provide the best performance for your corporate network using VoIP technology. Network switches are easy to install and use, and LED indicators help you monitor the status of your device, each port, and link activity. It is possible to connect the switches with each other.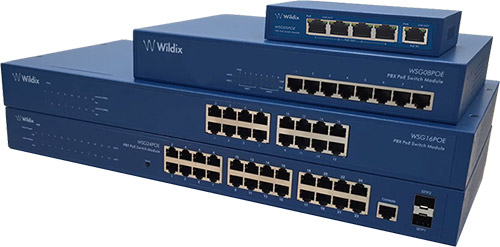 WSG05POE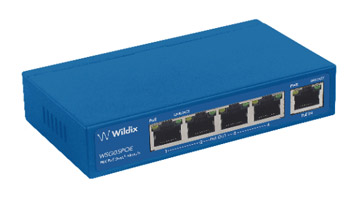 5-port (4 OUT ports) Gigabit PoE Extender
1 port IN : jusqu'à 30W
4 ports OUT : jusqu'à 15W par port
Aucune prise secteur nécessaire
WSG08POE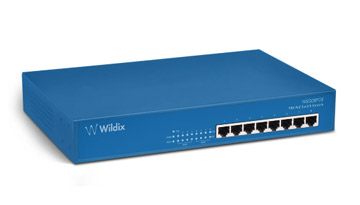 8-port PoE Gigabit Unmanaged Switch
8 ports PoE Gigabit
Green Ethernet (802.3az)
Alimentation PoE : 140W
WSG16POE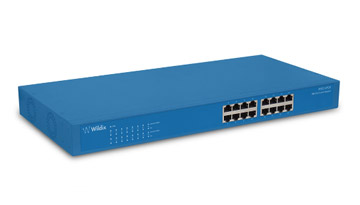 16-port Gigabit Unmanaged Switch
16 ports PoE Gigabit
Green Ethernet (802.3az)
Alimentation PoE : 260W
WSG24POE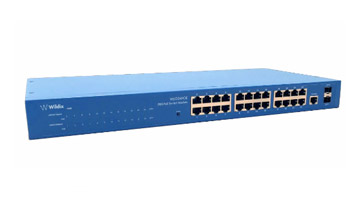 24-port PoE Gigabit Switch + 2 SFP ports, managed
24 ports PoE Gigabit
2 ports SFP Gigabit
Green Ethernet (802.3az)
Alimentation PoE : 400W
WSG18SFP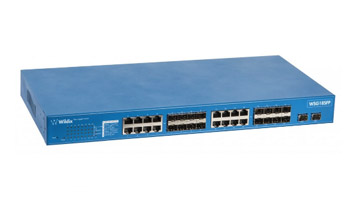 16-port SFP Gigabit Switch
16 ports UTP/SFP combo Gigabit
2 ports SFP Gigabit
Advantages of using the switches include:
improving the performance of network
independent data bandwidth and reduction of collisions in the network
minimizing the network load
automatic adjustment of the work to the number of users and the number of identified errors
possibility to build virtual VLANs that allow users to gather into separate/isolated/independent groups, regardless of their physical location
Wildix switches with PoE function
Wildix VDSL amplifier with PoE function
The Wildix VDSL PoE Extender allows you to extend your network over long distances (up to 500 m) by using your existing telephone cabling to provide broadband connectivity to previously inaccessible locations.
VDSL PoE Extender also enables power supply to other devices using PoE technology.